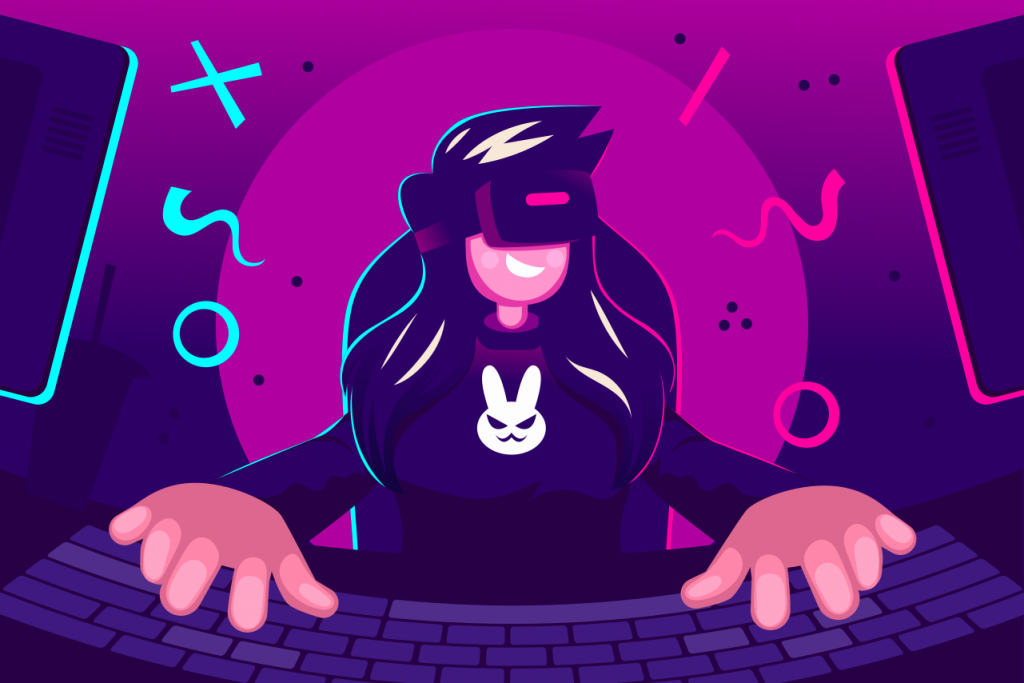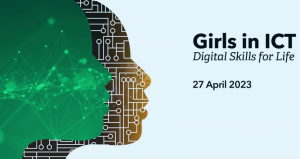 On April 27, 2023, the International Day of Girls in ICT will be celebrated, and as we have been since 2013, we will celebrate it from the Supercomputing Center of Galicia!
That day we will have many activities!
In the morning we will have a colloquium through a web multiconference in which 4 Galician professionals who work daily with technology will participate, who will tell, in a pleasant and detailed way, their career, what they work in, and what technology can contribute in various fields to improve the everyone's life From primary and secondary schools, girls and boys will be able to send their questions and concerns live to be able to have that direct dialogue with them.
In the afternoon, we will have several technological workshops aimed at girls and boys between 10 and 16 years old at the CESGA, in addition to games and visits to our FinisTerrae III supercomputer. Places will be limited, so don't leave registration until the last day.
Don't you know what the International Day of Girls in ICT is? It is an international celebration, aimed at motivating the new generations of girls to consider the field of ICT for their academic, research and professional development. Here is all the information on the international movement.
To learn more about CESGA (Galicia Supercomputing Center) and supercomputing, watch this video.
Participants of the Girls' Day in ICT 2023 colloquium
This year we will have the honor of having the following Galician ICT referents:
Mariamo Mussa Juane said that she studied physics because she was curious and a doctorate in complex systems physics because she was curious. Both theories came to Santiago de Compostela. A palabra complexidade significa cualidade do enteiramente enredado. An ant, a potato, an earthquake, a cloud, or even a computer, all of them are complex systems. At present, he works at CESGA. He coordinates a quantum computing group, a new computing paradigm based on quantum mechanics. He works on creating quantum algorithms that require new ways of hearing. What does the physics of complex systems have to do with quantum computing?
Translated with www.DeepL.com/Translator (free version)
Esther Medina is the head of Innovation in the Digital Environment of the RTVG Corporation. She studied Telecommunications Engineering and did a master's degree in Information and Communication Technologies oriented to the Internet at USC. She also holds an MBA and a PhD in Economic Analysis and Business Strategy from the University of Vigo. She defends technology as part of the natural evolution. She is passionate about the moment we are living in terms of digital transformation. During her professional career she has directed, designed and executed a multitude of projects always linked to the technological, digital and audiovisual fields. Currently, two of the projects he is leading are related to Big Data and the future OTT of the RTVG Corporation.
Translated with www.DeepL.com/Translator (free version)
Alba Meijide, born in Coruña, holds a degree in Artificial Intelligence from the University of Manchester, where she later completed her studies with a Master of Engineering in AI. Her professional activity began with the coordination and management of the international congress "Digital Worlds", and she develops her professional activity as a consultant and designer of projects based on Artificial Intelligence, for both national and international companies in a wide variety of sectors. These projects were recently combined with her position as curator of the exhibition "AI: More than Human" in Coruña, an unprecedented exhibition of creative and scientific developments in Artificial Intelligence, where she was also in charge of the design of the only national development included in the show.
Translated with www.DeepL.com/Translator (free version)
Carmela Troncoso is a Galician telecommunications engineer who, after studying at the University of Vigo, obtained her PhD in Telecommunications Engineering at the University of KU Leuven in Belgium. She is currently a lecturer at the Federal Institute of Technology in Lausanne, Switzerland, and directs the SPRING Laboratory, specialising in privacy and security, at the same university. She has received multiple awards and recognitions throughout her career, such as the EPFL's Best Lecturer in Computer Science (2022) and Fortune Magazine included her in 2020 in the prestigious group of 40 emerging leaders for her leading role in building the decentralised privacy-preserving proximity tracking system or DP-3T, which was a tracking application used to curb the spread of disease in Switzerland.
You can follow and disseminate all the information about the event and our activities on this website or at:
Schedule:
Morinig Session
Place: Room "Día das Rapazas nas TIC" via streaming from CESGA.
10:45 – 10:50 Benvida á encontro virtual por parte da Directora da Axencia Galega de Innovación e presidenta do Centro de Supercomputación de Galicia (CESGA), Patricia Argerey Vilar.
10:50 – 11:00 Intervención da Conselleira de Promoción do Emprego e Igualdade da Xunta de Galicia, María Jesús Lorenzana Somoza.
11:00 – 11:50 Visión e experiencia de catro galegas que traballan, emprenden e investigan empregando as TIC. Modera: María José Rodríguez Malmierca, coordinadora da área de e-learning do CESGA.
11:50 – 12:30 Roldas de preguntas e dúbidas plantexadas or parte das/dos estudantes participantes conectadas/os.
12:30 Peche do coloquio.
12:30 – 13:30 Visita guiada ao superordenador Finis Terrae III e obradoiro tecnolóxico coas rapazas e rapaces presentes no CESGA.
Xornada de tarde
Lugar: Centro de Supercomputación de Galicia.
17:00 – 19:00 Obradoiros tecnolóxicos, actividades e visitas guiadas para estudantes de primaria e secundaria de 10 a 16 anos ao FinisTerrae, o Superordenador do CESGA.
A sesión da tarde será iniciada polo grupo de 5Girls4Techno, 4 mozas galegas de 1º da ESO, apaixoadas das tecnoloxías, que desenvolveron unha app para facilitar o acceso ás persoas maiores e obtiveron o galardón de mellor app europea no concurso Technovation Girls no ano 2022.
Para inscribirse:
Ambas actividades, de mañá e de tarde, requiren inscripción previa.
A actividade dos obradoiros presenciais ten un número de prazas limitado a 50 persoas.
INSCRIBIRSE NAS ACTIVIDADES DA MAÑÁ
INSCRIBIRSE NAS ACTIVIDADES DA TARDE
Organiza
Centro de Supercomputación de Galicia (dependente de GAIN e CSIC), Secretaría Xeral de Igualdade da Xunta de Galicia e Colexio Profesional de Enxeñaría Informática (CPEIG).