Blog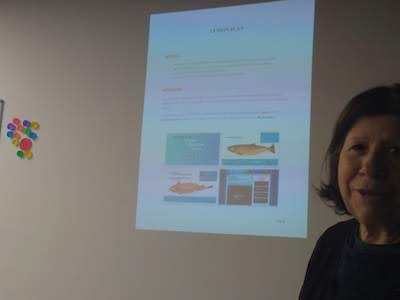 Informative conference on the OCEANS Project
Yesterday we celebrated a Multiplier event addressed to those interested in ICT and education, teachers, educators, educator policy advisers, etc. related with our European Ocean Connections Project. The Oceans project aims to explore the possibilities of digital tools (specifically Virtual and Augmented Reality) and dialogic and creative pedagogies for improving ocean literacy skills in primary and secondary school classrooms.
Over 30 people attended the session, where we the main parts of the project, pilot experiences, strategies and technologies to be used in the pilot tests, as well as the Oceans VR Creator tool that we are developing as part of it.
The day was organized together with our partners in the Aquarium Finisterrae project, where it was held, and the CPI O Cruce.